Bernie Madoff's Daughter-In-Law Tries To Erase Everything About Him; Changes Name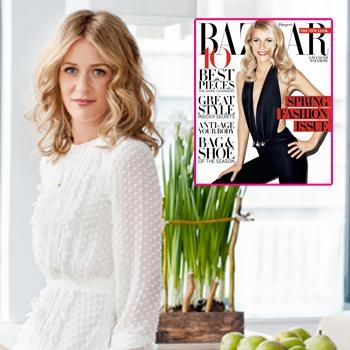 Article continues below advertisement
She now goes by the name Stephanie Mack.
"She and Mark chose it together not long before he died, combining the M from Madoff with ACK, the airport code for their beloved Nantucket, so that neither they nor their children would have to carry the poisoned name anymore," the article says.
The blonde mother of two children, Audrey, 5, and Nicholas, 3, says neither of her children "remembers Grampa Bernie, as they called him," and she is "grateful," for that.
They also have trouble remembering their father, who hanged himself on December 11, 2010 in their apartment while the family was at Disney World.
Stephanie has written a memoir called The End of Normal to help people understand her husband, who she says killed himself after hearing that one of the victims of Bernie Madoff's scam was going to sue their young daughter for $11,000.
She said that he had actually tried to commit suicide 14 months earlier by swallowing 30 Ambien and even left his father a note that read "Bernie: Now you know how you have destroyed the lives of your sons by your life of deceit. F*** you."
Article continues below advertisement
Stephanie said she thought their family was on the mend, looking to the future and talking about having a third child, but the happiness was short lived.
"By 4:00 a.m. on December 11, Mark had unraveled. The first trigger had come with the news that Irving Picard, the trustee for the Madoff victims, "had decided to sue our four-year-old daughter for $11,000" (which Bernie had gifted to the toddler before the implosion)," the Harper's Bazaar interview says.
MORE ON:
hollywood happenings
"Mark was furious, hysterical, devastated, and he vented via text message to his wife at Disney World. 'It was hard for him to stomach that it had trickled down to his daughter,' Stephanie says. The other trigger had come earlier that night in the form of a Wall Street Journal piece that popped online with the headline 'Madoff's Kin Eyed as Probe Grinds On.'
"Again, Mark vented to his wife, who, at this point, 'got pissed.' Everyone had tried to talk Mark out of his obsession with reading everything and anything online about the scandal. 'To watch him get so upset over a stupid article with a nasty headline was infuriating to me.' And Stephanie told him so. It's nothing, she told her husband; it's just another 'nasty no-news article; let it go.' Before going to sleep that night, Stephanie turned off her phone. When she woke up the next morning, her husband was dead."
Article continues below advertisement