Mark Madoff's Widow On Suicide: 'I Am Devastated'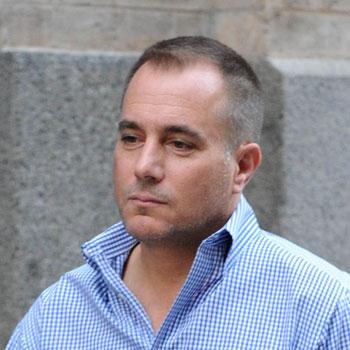 Mark Madoff's devastated widow has spoken out for the first time, since her husband was found hanged, admitting she is "devastated" at his shock suicide.
In a heartbreaking statement, the wife of convicted swindler Bernie Madoff's son has begged for "decency and understanding" toward their children as they struggle to come to terms with the tragic news.
"Mark has been cremated and there will be a private gathering to honor him later this week at an undisclosed location," Stephanie Madoff said in a statement to RadarOnline.com.
Article continues below advertisement
"My husband Mark took his own life and regardless of what you feel about my father-in-law and his monstrous crimes, Mark's children are innocent victims and this is tragic for them.
"I am devastated and now raising two small children alone. I ask that you please show decency and understanding toward all of Mark's children and allow us to mourn in private.
"I deeply appreciate the expressions of heartfelt sympathy and support I have received over the past several days from so many people who knew and loved Mark."
She said: "I will miss him and love him forever."
As RadarOnline.com reported, Mark's father will not be at his son's funeral and will instead mourn his death from his prison cell in North Carolina.
Bernie Madoff Enjoyed His Massages
Bernie is serving a 150-year sentence in a federal jail after being convicted of fleecing $60 million from investors in an elaborate Ponzi scheme.
46-year-old Mark hanged himself Saturday with a dog leash in his New York City loft as his two-year-old son slept in the next room.