Bernie Madoff Won't Attend Son's Funeral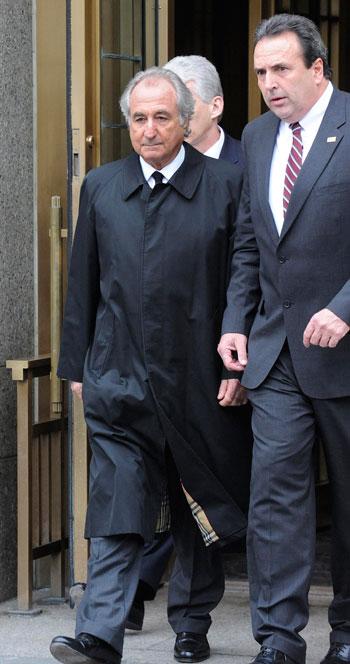 Bernie Madoff, the convicted felon who fleeced $60 billion from investors in an elaborate Ponzi scheme, won't attend the
funeral of his son, Mark, who committed suicide this weekend, RadarOnline.com has learned.
"He will not be attending the funeral out of consideration for his daughter-n-law's and grandchildren's privacy," his lawyer, Ira Lee Sorkin, told RadarOnline.com
"He will be conducting a private service on his own, where he is presently incarcerated."
Article continues below advertisement
Madoff is serving a 150-year sentence in a federal prison in North Carolina after pleading guilty in March 2009 to carrying out a decades-long fraud.
Sorkin would not comment when asked whether Madoff requested permission to be temporary released to attend funeral services.
According to a New York Post report Bernie's wife, Ruth, believes her son Mark "would not have died if it weren't for what Bernie had done," a friend said.