Exclusive
Hollywood Body Parts Murderer Is 'Going To Meet Their Maker,' Says Victim's Family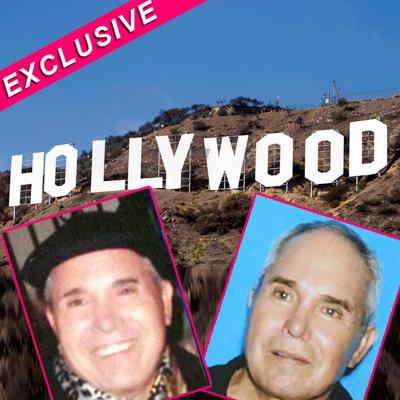 Article continues below advertisement
"There is nothing we can do to help Hervey, he is gone. It is now the cops' job to find out what happened."
As RadarOnline.com previously reported, the 66-year-old retired Mexicana Airlines employee's severed head was found by two female dog-walkers in the Bronson Canyon area of Griffith Park on January 19, near the world famous Hollywood sign and the home of A-List celebrities Brad Pitt and Angelina Jolie.
Joanna has now exclusively opened up to RadarOnline.com about the man who was best friends with her late mother, and had been a part of her family for the past 30 years.
"I am devastated, I feel robbed," she revealed tearfully. "My uncle is fine, it was his time to go. He is in heaven now with my mom – they are decorating.
"Whoever did this is not fine, they are screwed," she warned. "He's going to get his judgment from God. His karma is screwed. You can't chop someone up and kill them and think that you are going to be OK.
Article continues below advertisement
"I just don't get it, if you have a problem with someone just talk about it, don't kill them. Don't chop someone up! Just communicate," she exclaimed.
Joanna went on to give heartfelt insight into the man who became her substitute family after both her parents died.
"Hervey was fantastic, he would light up a room when he walked in. He was classy and stylish, the way he was dressed was flawless. He'd always comment on whatever people were wearing and loved to gossip about the Mexican actresses on the soaps," she revealed. "Now everyday since he has gone I just want to look my best and dress well to make him proud. I know he'll be watching.
"He was my mom's best friend for 30 years, they were the same person, like two peas in a pod. They would gossip and have fun! He was devastated when my mom died."
The Los Angeles resident went on to explain the lasting impression that her beloved 'uncle' left on her life. "I love decorating and I got that from him.
"He loved art and interior design, every place that he lived in was amazing. His style was out of control, it was so eclectic. He was such a good decorator and thought that every piece of furniture should be a work of art itself," she revealed.
Article continues below advertisement
As RadarOnline.com exclusively revealed, Hervey told his boyfriend that he was going to Tijuana, Mexico for a business trip and was picked up from their apartment in Hollywood just days before he was found dismembered.
"Hervey's boyfriend said he left his cell phone at the apartment (when he went on the trip), but had called him using their landline in the apartment. His boyfriend spoke to him more than once when he was gone."
The distraught "niece" said Hervey had told his partner that he planned to return home to Los Angeles on January 4.
"I don't know much about his business deals," she went on to say. "He was living on his pension for Mexicana airlines. I have no clue why anyone would want to hurt him."
Now the grieving woman is finding solace in the belief that Hervey is up in heaven partying with her mom, and in the hope that the police will find whoever killed him.