Death Toll Rises To 12 As Woman's Body Found On Capsized Cruise Ship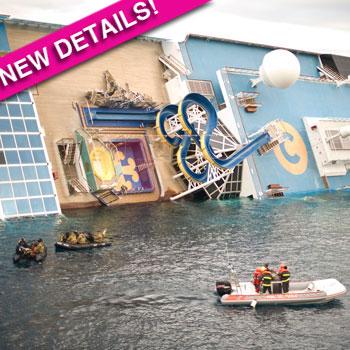 A woman's body has been found in the corridor of the capsized cruise ship, the Costa Concordia, bringing the death toll in the disaster to 12.
The massive ship, carrying over 3,000 passengers ran aground off the Tuscan coast of Italy a week ago but diver only discovered the woman's body Saturday. She was wearing a life vest.
The victim was found during a risky inspection of an evacuation staging point at the rear of the wrecked ship according to Italian Coast Guard Commander Cosimo Nicastro.
Article continues below advertisement
Details of the woman's nationality and identity are not yet known.
There is still one crew member and 19 passengers who have not been accounted for.
Survivors of the accident described the evacuation as "every man for themselves," and compared the evacuation chaos to what happened on the Titanic.
The ship's captain, Francesco Schettino, is currently under house arrest. He is being investigated for possible manslaughter charges and also stands accused of abandoning the ship before everyone was evacuated.