Officials Forced To Suspend Search For Victims In Ship Disaster; 11 Dead, 22 Missing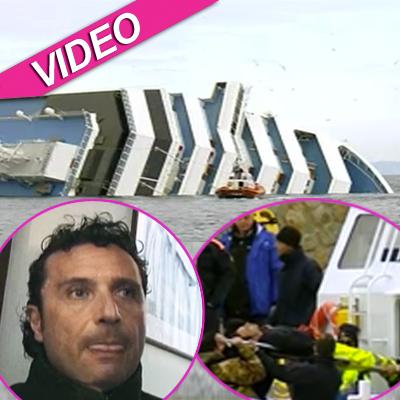 Five days after a Costa Concordia cruise ship capsized off the Tuscany coast, officials in Italy Wednesday suspended ongoing rescue operations as the ship continues to shift, endangering the divers and firefighters searching for the 22 people still missing.
"As a precautionary measure, we stopped the operations this morning, in order to verify the data we retrieved from our detectors, and understand if there actually was a movement, and if there has been one, how big this was," Coast Guard Cmdr. Filippo Marini told the AP.
Article continues below advertisement
Once the ship is settled, the search mission will resume, authorities added.
Watch the video on RadarOnline.com
The cruise ship's captain Francesco Schettino was released from jail, and is currently under home arrest near Naples, his lawyer said. He was arrested Saturday in connection with manslaughter and abandoning ship.
Eleven people have died, and another 22 remained missing early Wednesday, the AP reported, adding five more bodies all clad in lifejackets were found Tuesday.