Officials Suspend Search For Survivors In Cruise Ship Disaster, C.E.O. Admits 'Human Error' Made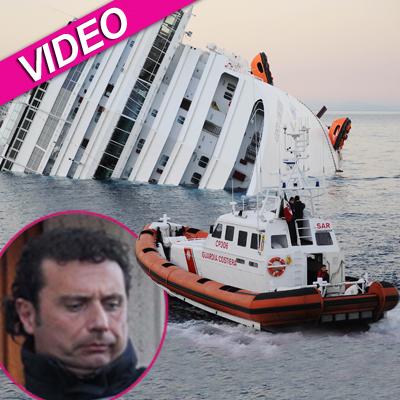 UPDATE: Rescue efforts have now resumed in the search for survivors.
Officials in Italy Monday suspended an ongoing rescue mission for the 16 people still unaccounted for in wake of the Costa Concordia cruise ship disaster off the Tuscany coast Friday night, while the C.E.O. of the company admitted human error played a role in the tragedy.
Authorities cited bad weather, and concerns the ship could fully sink, or spring a fuel leak, in suspending the search for survivors.
Article continues below advertisement
Costa Cruises Chief Executive Officer Pier Luigi Foschi said in a news conference Monday that ship captain Francesco Schettino embarked on an unapproved, unauthorized maneuver prior to the capsize. (Media reports out of Italy indicate Schettino swerved the ship -- carrying 4,234 passengers and crew -- four miles off-course to wave to a pal who was on land, before hitting a rock.)
"The company will be close to the captain and will provide him with all the necessary assistance," Foschi said, "but we need to acknowledge the facts and we cannot deny human error."