Brad Pitt And Angelina Jolie Dazzle At Producers Guild Awards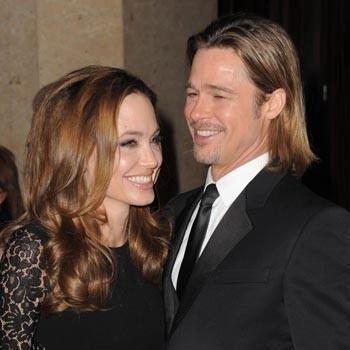 Brad Pitt and Angelina Jolie didn't take home away statuettes for their work Saturday night, but they could have been easily won the award for Most Glamorous Couple at the 2012 Producers Guild Awards.
Angelina looked happier than ever. Her long hair was styled into soft curls, and she wore a stunning Michael Kors black wool crepe column gown with lace detail.
Brad Pitt at her side completed the ensemble, and the couple laughed, smiled, held hands and had their arms around each other the entire event.
Article continues below advertisement