Ashton Kutcher Back In L.A. – Still Not Talking Publicly About Demi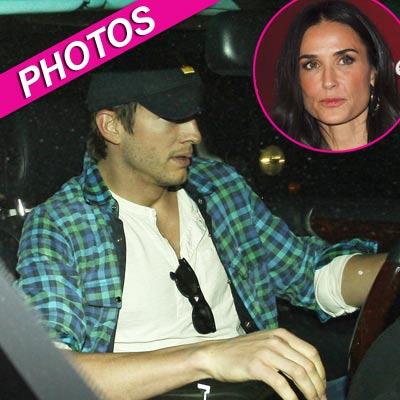 Article continues below advertisement
The actress is now reportedly out of the hospital and headed to rehab.
Kutcher has not spoken publicly about Moore's medical emergency, and has remained unusually quiet on Twitter, although PEOPLE cites a source close to the actor as saying he is "deeply concerned" about Moore.
While in the South American country for fashion week, he was spotted partying in a club and having a great time at the Bruno Mars concert the same night his ex was rushed to the hospital and he just returned to the States days after her collapse.
Moore, 49, suffered a seizure on Monday night at her home and RadarOnline.com learned she was mixing the prescription drug Adderall with energy drinks and that along with starvation contributed to her collapse. Her rep said she was going to seek help for "to treat her exhaustion and improve her overall health," and RadarOnline.com exclusively reported that she will also seek help for anorexia.
Their six year marriage hit the rocks in the fall when Ashton cheated on her with a 23-year-old woman in San Diego September 24, the same night of their sixth anniversary. Demi announced in November that she was ending their marriage.