Exclusive
Petit Family Killer's Ex-Girlfriend Says 'He Deserves The Death Penalty'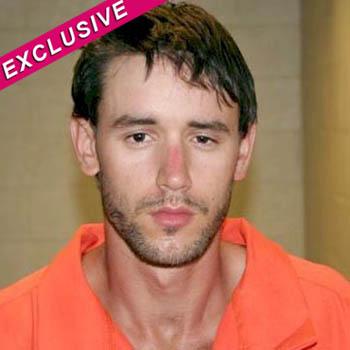 By Debbie Emery - Radar Reporter
A jury decided on Friday that convicted Petit family killer Joshua Komisarjevsky should be sentenced to death for his part in the horrific triple murders, and his ex-girlfriend thinks he deserves it, RadarOnline.com can exclusively reveal.
"He's going to get the death penalty. He kind of deserved that," Caroline Mesel, who was dating the stone-faced killer at the time of the July 23, 2007 deadly home invasion, told RadarOnline.com in an exclusive interview.
Article continues below advertisement
Komisarjevsky was found guilty of 17 counts on October 13 for the grisly murders of Jennifer Hawke-Petit and her daughters, Hayley, 17, and Michaela, 11, and the vicious beating of Dr. William Petit in their Cheshire, Connecticut home, and it took 20 hours of deliberation over five days for the same New Haven jury to sentence him to death by lethal injection.
Now Mesel, 22, who currently lives in Arkansas, is ready to put the ordeal behind her and finally forget her high school boyfriend and first love.
"It's done, it's over with," she said with a determined resolution. "I have had mixed feelings about it but I just really don't care anymore.
"It gives me closure so it's all good with me. I feel like I can finally leave it behind me and people can stop talking about it now."
Mesel went on to say that she hopes she never hears 31-year-old Komisarjevsky's name again, and has gone out of her way to avoid the news coverage during his trial.
Article continues below advertisement
"I am deliberately out of the loop, I don't even have cable. My parents told me what the verdict was."
In a previous interview with RadarOnline.com, Caroline surprisingly revealed what a good dad the triple murderer was to his daughter, who was five at the time of the killings.
"His daughter was adorable, he loved her to death. He was a great dad," she claimed.
Now, in light of the brutal crimes that included the sexual assault of the Petit's 11-year-old daughter, Michaela, she doesn't think he should be allowed anything to do with the little girl he was once granted custody of.
"I really don't think his daughter even needs to know that he is her dad after what he did," she said.
Even members of Komisarjevsky's own family are not standing by him and are supporting both the court's decision and Dr. Petit.
In a lengthy statement to the Hartford Courant, Josh's uncle, Christopher Komisarjevsky wrote: "Many would have expected that I and my family would have circled the wagons to protect him. We chose not to do that," explaining that he believes that each individual holds personal responsibility for their decisions.
Article continues below advertisement
"That crime was beyond comprehension and there are no excuses," he went on to say. "My family lives every day with the knowledge that the sadness borne by the Petit and Hawke families is something that will never go away."
The hideous crime that his nephew committed along with accomplice Steven Hayes, who was sentenced to death in December 2010, has created a unique bond between Christopher and the victims' family, who have expressed "warmth and kindness," to him and his wife during the lengthy trial.
"We didn't expect it and they certainly didn't have to be so gracious," he said.
"The horrific acts of the two criminals had the impact of an earthquake. At the epicenter, the damage to the Petit and Hawke families was beyond belief. Extending outward, others felt the tremor. Those close by who knew the families and those far away who only heard about the crime were united in their horror," the murderer's uncle revealed.
Article continues below advertisement