Police Believe Missing Five-Year-Old Arizona Girl Was Killed And Dumped In Trash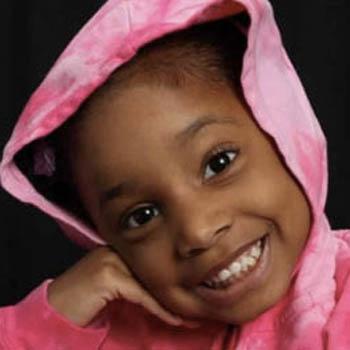 By Debbie Emery - Radar Reporter
The body of missing Arizona girl Jhessye Shockley has yet to be found, but the police investigating her disappearance believe that the five-year-old was killed and her body dumped in a trash can across town.
"We're in what we believed to be the worst-case scenario from the beginning," Sergeant Brent Coombs of the Glendale, Arizona police department said at a news conference on Wednesday.
Article continues below advertisement
While the investigators didn't go as far as directly accusing Jhessye's mother, Jerice Hunter, of murdering her daughter, they pointed their fingers sharply in her direction by describing her as the "No. 1 focus."
As RadarOnline.com previously reported, Hunter was arrested on child abuse charges last month, but was later released and the charges were dropped because prosecutors did not want it to hinder a potential murder charge if she was convicted of abusing Shockley, and bring about double jeopardy.
A police report issued at the time revealed how she had verbally berated her young daughter just weeks before her disappearance after she came home and found the five-year-old wearing a long tee-shirt and watching T.V. with a neighborhood boy.
According to the report, Hunter became angry, Jhessye's 13-year-old sibling told investigators, and took the child, who she branded a "ho" into a bedroom where she was heard screaming and crying hysterically.
Article continues below advertisement
The little girl - whose named is pronounced 'Jessie' - was reported missing on October 11 when her mom went to run an errand and claims she came back to her Glendale home to find her daughter had vanished without a trace.
In the latest development in the case, Coombs revealed that a tip received after Hunter's arrest led them to believe that Jhessye's body is now in a landfill south of the Phoenix area, and that detectives are deciding whether to search for it.
"There's such a scientific method behind trying to pinpoint a location within a particular cell within that landfill. It's a very difficult thing to do," he explained, adding that decomposition is a major issue.
"The reason we're taking such a long time is we want to be as confident as we can be prior to starting any operation that we're going to do the very best job we can."
Despite having a past history of abuse, Hunter has adamantly maintained her innocence and has even been outspoken about her disgust over how the police have handled their investigation.
Article continues below advertisement
As RadarOnline.com previously reported, Hunter pleaded no contest in California, in 2005, to abusing her other children.
She served three and a half years in state prison, during which time Jhessye, who was born before the sentence began, and the other children lived with relatives.
According to 2006 court documents, Hunter was "accused of torturing her 7-year-old daughter and of causing corporal injuries to three of her other children."