Kris Humphries Nets Thousands Of Boos At Madison Square Garden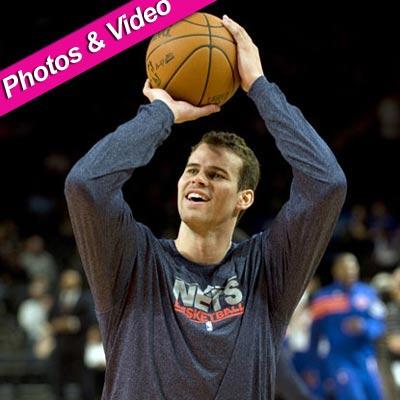 If he can make it there, he'll make it anywhere...
Kim Kardashian's estranged husband Kris Humphries, fresh off inking an $8 million pact to return to the New Jersey Nets, was mercilessly booed by 20,000 fans whenever he touched the ball and RadarOnline.com has the video.
Kris took a beating both from fans and on the hardwood during his team's road loss to the New York Knicks in an exhibition game at NYC's famed Madison Square Garden on Wednesday night.
Article continues below advertisement
"It's tough, it's a tough situation: New York fans are New York fans," Knicks forward Carmelo Anthony, who was at Humphries's wedding to the reality star, told reporters after the game.
Eventually, however, the crowd softened up on the 26-year-old forward, rooting for him to come back in the game with chants of "We want Humphries! We want Humphries!" in the final quarter. (Of course, it might have just been to boo him more.)
"I felt like Rudy," Humphries joked after the game.
Earlier this month, in his first TV interview since his divorce was announced, Humphries stayed mum on Kim, telling Good Morning America he's "just moving forward" with his life, focused on his future in the NBA.
You can see more of Kris and Kim's doomed marriage on Kourtney & Kim Take New York, which airs on E! Sundays at 10/9c.