Exclusive
Kris Humphries 'Happy To Be Living In New Jersey Bachelor Pad' Again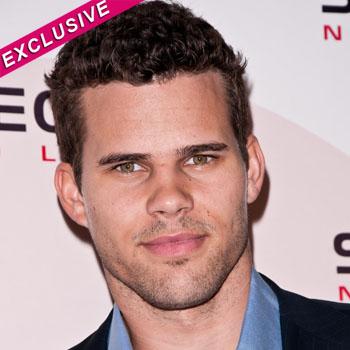 By Jen Heger - Radar Legal Editor
Kris Humphries signed a one year contract with the New Jersey Nets, and is thrilled to be living in his Hoboken bachelor pad again, RadarOnline.com is exclusively reporting.
The NBA star has lived in a condo in Frank Sinatra's hometown for several years, and Humprhies loves Hoboken because of it's small town feel, and it's close proximity to the arena where the Nets play.
Article continues below advertisement
However, Kim Kardashian "hated Kris' condo in Hoboken. She only spent the night at his place once when they were dating. She said it was because his building didn't have a doorman, and she needed the extra security," an insider told us.
"But Kris' building is extremely safe. Who would have tried to harm her as Kris 6'9"? She was just making excuses not to spend time there."
As RadarOnline.com previously reported, Humphries has been telling his friends and family that the Kardashian's reality shows are way more fiction than fact.
"Kris was with Kim and her family in Bora Bora, and he playfully threw her in the sea. Kim emerged from the water, freaking out, with cameras rolling, shrieking that she had lost one of her diamond earrings, which are worth $75,000," the source says.
"Kim was crying hysterically, but then miraculously, one of her younger sisters found the earring in the ocean, where the group had been swimming. It was probably 6-8 feet deep. Kris commented to Kim how unbelievable it was that the valuable earring was found as the current in the ocean in Bora Bora is very, very strong. Kim just said, 'I know,' with a very big smile on her face."