Matthew Morrison: Chewbacca To Appear On Holiday-Themed Glee Episode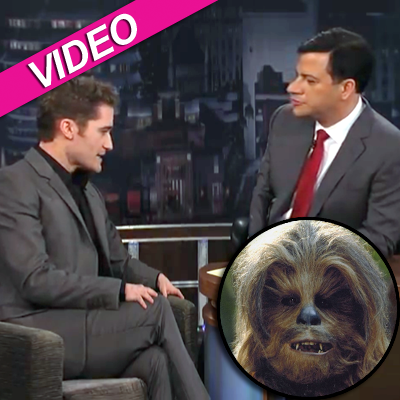 Matthew Morrison, appearing on Jimmy Kimmel Live, dished that the iconic Chewbacca character from the Star Wars series will be making a special cameo on a holiday-themed episode of his hit Fox show, Glee.
"We called up George Lucas and he gave us Chewbacca," Morrison, 33, told Kimmel in a recent appearance. "There is only one guy who can officially be Chewbacca (actor Peter Mayhew) and he lives in Northern California and they flew him in."
Article continues below advertisement
Morrison – who is directing the holiday episode - said the entire cast flocked around the tall, in-costume Chewy for photo-ops. He explained the logic behind the unlikely decision to write Han Solo's right-hand Wookie into the script.
"We're doing a Christmas special within the episode of Glee," Morrison said. "It's a throwback and a tribute to the Star Wars holiday special and the Judy Garland Christmas special."