Dylan McDermott Doesn't Mind Being Hit On By Gay Men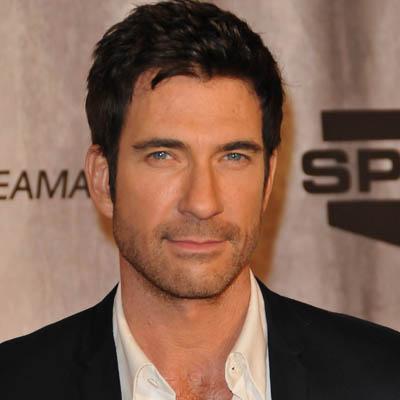 Whatever their gender, hunky Dylan McDermott is flattered by attention from all his admirers!
The scarily hot American Horror Story star has opened up to The Advocate about being hit on by gay men and constantly stripping down for his latest role, and RadarOnline.com has a sneak peek at the provocative interview.
"Honestly, I'm cool with everyone, and people pick up on that," said the easy-going actor when asked if gay guys flirt with him.
Article continues below advertisement
"I'd say, 'I'm not gay, but it's all good.' It's kind of like going to Paris when you don't know the language; some Americans get into trouble over there, but I'm just like, 'Sorry, I don't speak French.'"
From the look of his ripped abs and toned torso, it's no surprise that both women and men fall at the feet of the 50-year-old actor.
McDermott admitted that his multiple nude scenes in the new FX drama were more than enough motivation to hit the gym every day and get into kick-ass shape.
"I'm no fool, so I hit the gym and watched what I ate," he told the magazine.
"Actually, when I first got the role, production called me and asked, 'Who's your body double?' I said, 'Oh, hell no. It's going to be all me, baby.'"
When he's not flashing his six-pack to the camera, the divorced dad said he tries to keep somewhat covered in front of the cast and crew.
"When I'm in the role, in the moment, I'm comfortable. After they yell 'cut,' I don't need to put my balls in someone's face," said McDermott.
Article continues below advertisement