Quentin Tarantino Pulled A Brett Ratner, Caught Using Gay Slur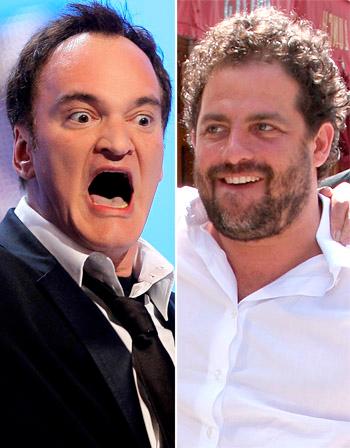 Two years before director Brett Ratner used a gay slur during an interview -- with the comment costing him his gig producing the upcoming Academy Awards -- Quentin Tarantino did the same thing!
Winding up the crowd at a midnight premiere for his 2009 movie Inglourious Basterds, Tarantino said, "It's good to see you bad-ass Thursday motherf**kers here! Not those Friday fa***ts, you're here at 12!"
Article continues below advertisement
A video from the evening was uncovered by Moviefone.com with the site noting that Tarantino's bombastic insensitivity didn't cause a stir at the time.
Inglourious Basterds, starring Brad Pitt, went on to be Tarantino's most successful movie ever, and earned eight Oscar nominations.
Last week, Ratner realized the firestorm he'd caused by using the term "fa*" and resigned as the Oscar producer. His buddy Eddie Murphy, who'd been booked to host the show, pulled out the next day.