Exclusive
Dr. Phil To Be Grilled In Dog Attack Case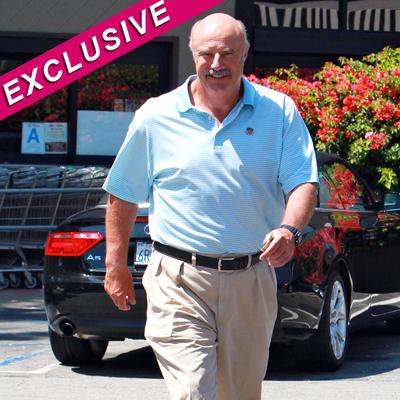 Dr. Phil McGraw's usually the one in full control, but he will not be in charge when he's scheduled to give a deposition in the court case involving a family friend who said she suffered severe personal and professional hardships after she was bitten by his dog two years ago, Star magazine is exclusively reporting.
The case stems from a December 2009 incident at his Santa Monica mansion in which the plaintiff, Janet Harris, was bitten on her hand by McGraw's Korean Jindo, Maggie.
Article continues below advertisement
The wound Harris suffered in the attack presented the possibility of a potentially life-threatening infection, Harris said, causing her to take antibiotics, which caused her hearing loss.
As a result of the injuries, Harris claims she had to shut down her business because she could no longer work.
In her suit, Harris said that the TV shrink wanted to skip taking her to the ER and have a physician from his son's television show, The Doctors, check her out instead.
"It just felt very inappropriate," Harris said. "I wouldn't have one of those doctors treat me for anything! His concern was it could become a public issue, which could be negative for him."
Dr. Phil, in the meantime, has been methodical in dealing with the lawsuit: he first filed a motion to dismiss the case, then postponed a deposition that was scheduled for December 16 due to scheduling conflicts; it's now slated to take place next month, Star has learned exclusively.
Article continues below advertisement
Harris's attorney Larry Nagelberg, of Nagelberg Bernard Law Group, told Star exclusively: "Dr. Phil's response to the complaint exhibits his arrogance, which is consistent with the unconscionable manner in which he's treated Janet.
"We hope he sleeps well."
For more on this story, check out the new issue of Star magazine — on newsstands now
RELATED STORIES:
Oprah Trying To Salvage OWN By Going Back On Air With New Series