VIDEO: Victim Of Dr. Phil Dog Attack Speaks Out: 'They Just Turned Their Backs And Walked Away'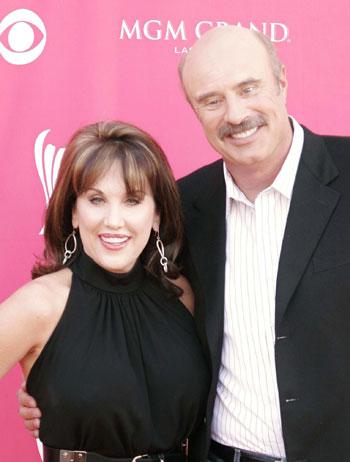 Janet Harris -- a family friend of TV shrink Dr. Phil McGraw, who said his dog attacked her at his Beverly Hills mansion -- told Los Angeles' Fox 11 Friday the celeb doctor and his wife "just turned their backs and walked away" in the wake of the debilitating attack.
On Thursday, RadarOnline.com exclusively broke the story of Harris' lawsuit against Dr. Phil and his wife Robin, in which she said they "were aware that their dog Maggie had an unpredictable temperament, had a propensity to bite and has in fact previously bitten other persons."
Article continues below advertisement
Harris told Fox that the incident took place while she was at the family's house watching a Dr. Phil Christmas special, and that following the attack from the dog (a Korean Jindo), Robin McGraw immediately called Dr. Phil, who was on the golf course at the time.
"He said, 'No, don't take her to the hospital, I'll be right home,'" Harris told the station. In her lawsuit, Harris said that the reason he tried to deter a hospital visit was to avoid bad publicity.
Harris said a doctor told her, "Janet, if you don't get there, you can be dead within 72 hours."
Harris claims she's suffered hearing loss, is unable to work as a skin specialist, and feels abandoned by her one-time friends.
"They just turned their backs and walked away," she said.
Robin McGraw told Fox in a statement that the attack was "minor" and that Harris stayed in their home after the attack, petting the dog.