Oprah Trying To Salvage OWN By Going Back On Air With New Series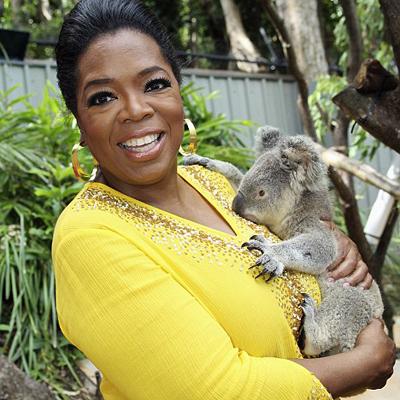 Oprah Winfrey is taking another crack at getting her OWN TV project off of life support.
She's now headed back on the air with a new show called Oprah's Next Chapter that will premiere in January.
When Winfrey shut down her iconic chat show after 25 years, she said at the time her role going forward would be strictly behind the cameras for her new network. But the results at OWN have been so disappointing, she had to try something new.
Article continues below advertisement
Oprah's Next Chapter will have Winfrey visit Steven Tyler at his New Hampshire home, travel to Haiti with Sean Penn nearly two years after the earthquake, and have a slumber party at Paula Deen's Georgia estate.
Nothing has yet been announced about what to do with Rosie O'Donnell's struggling show on OWN. Introduced with great fanfare, the series had 497,000 viewers when it premiered October 10. It is now under 200,000.