Exclusive
Aspen District Attorney: No Deal In Brooke Mueller Cocaine Possession Case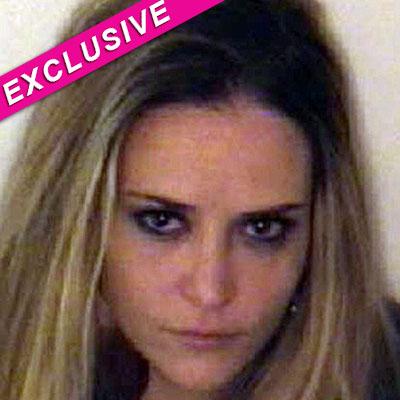 By Jen Heger - Radar Legal Editor
UPDATE: Brooke's rep announced Tuesday that his client had entered a long-term in patient rehab treatment center "where she can focus on her recovery without distraction."
***
Brooke Mueller must appear in a Aspen, Colorado courtroom on Monday, December 19, for her arraignment in her felony cocaine possession case, and Chief Deputy District Attorney Arnold Mordkin tells RadarOnline.com that no deal has been reached in the case, and there certainly won't be one made prior to the hearing on Monday.
Article continues below advertisement
Charlie Sheen's ex-wife, was arrested for cocaine possession and assault, on December 2 after getting into an alleged brawl in a nightclub in Aspen with another woman.
"There is no deal on the table in the case at this time, and there won't be one prior to Ms. Mueller's arraignment on Monday. Nor will there be announced at the arraignment. Ms. Mueller is supposed to be here. She can enter a plea on Monday, or her attorney can continue the matter," Mordkin tells RadarOnline.com exclusively.
Brooke's rep, Steve Honig, released a statement Monday about Mueller's decision to seek outpatient rehab treatment. "Recognizing past attempts at treatment have not been successful, Brooke has decided to take a different approach to deal with her addiction. Brooke will be participating in a program during the day and will be under expert supervision 24 hours a day, seven days a week. In addition, Brooke has requested to be tested on a daily basis for cocaine and other illegal substances so there is no doubt as to her commitment.
Article continues below advertisement
"Brooke will retain custody of her children, both of whom will continue to remain at her home and be cared for by Brooke and their longtime nanny. Charlie and Brooke's family are all fully supportive of this decision and recognize the importance of maintaining the children's normal routine."
Brooke has battled a crack cocaine addiction for more than 10 years, and this will be at least the fifth time she has sought outpatient treatment. As RadarOnline.com previously reported, Brooke's family doesn't believe her latest efforts to get sober will work.
"Brooke's parents are not going to do an intervention because they've basically washed their hands of her," a source close to the family exclusively told RadarOnline.com.
"They've given her as much help/money/rehab as they can and they're not going to do it anymore. They're going to support her in this effort, but they're not going to try and force her to do anything more."
RELATED STORIES: