Exclusive
Selena Gomez Dumps Justin Bieber In Wake Of Baby Scandal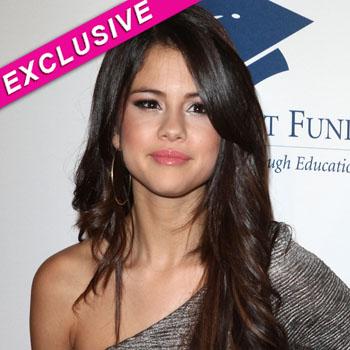 By Alexis Tereszcuk - RadarOnline.com Senior Reporter
It's over!
Justin Bieber's girlfriend of eight months, Selena Gomez, has broken up with him in the wake of a paternity lawsuit that alleges the pop star impregnated another woman during a backstage tryst.
A source close to the pair told RadarOnline.com exclusively: "Selena ended it abruptly. She broke the news to Justin just in the past 24 hours."
The insider said Gomez, 19, is facing resistance from the teen idol's camp who want her to stand by him.
Article continues below advertisement
"His camp is in damage control mode and attempting to convince her to stick around in the relationship for a few more weeks, because they fear it will be seen as an admission that something indeed took place between Justin and the woman who is alleging that he's the father of her baby," the source added.
"Justin has insisted to Selena that the woman's allegations are simply not true."
Gomez or Bieber's reps have yet to respond to RadarOnline.com's request for comment.
In a live interview on Friday, Bieber, 17, was evasive when asked about how Gomez was coping after Los Angeles police nabbed a man accused of stalking her.
When asked if she was freaked out by it, Bieber appeared to be removed from the situation, telling the interviewer: "I'm sure she is but she's got good people around her and she, she's always staying safe."
As Star magazine exclusively reported, 20-year-old Mariah Yeater is asking a California court to force Bieber to "undergo a paternity test to scientifically confirm that he is in fact that father of my baby" and "provide adequate support for my baby."