Prince William Rescues Crewmen From Sinking Cargo Ship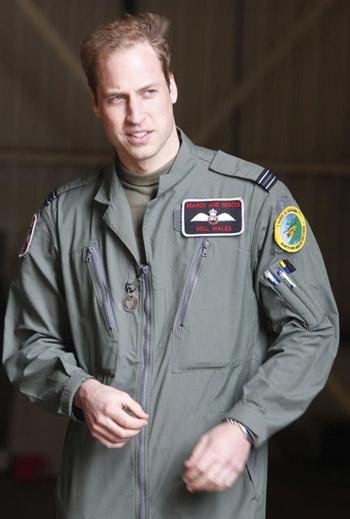 Prince William put his helicopter rescue training to the test in the pre-dawn hours Sunday.
He co-piloted one of two helicopters sent out after his base received a mayday call at 2 am. It came from a large cargo ship carrying limestone that had been swamped off the coast of Wales by a huge wave, throwing its Russian crew into the sea.
William's Sea King helicopter is believed to be the one that carefully plucked two of the crew members from a floundering life raft.
Article continues below advertisement
Five other crewmen were still missing by the time the rescue operation was called off, and another was found dead.
"'The Duke of Cambridge was a co-pilot on one of the aircraft involved," was the very undramatic statement put out by the UK defense ministry. He's now back at his RAF Valley base in Wales.
As RadarOnline.com has been reporting, William's younger brother, Prince Harry, is going through a very specialized helicopter training program in Arizona, and enjoying his weekends off by parting in the U.S.A.