Prince Harry Splits With Florence Brudenell-Bruce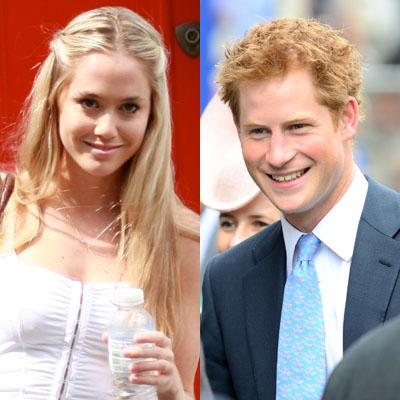 Prince William's younger brother Prince Harry has reportedly called it quits with his girlfriend, lingerie model Florence Brudenell-Bruce, to focus on his military service.
The pair, who have been seen together since June, spent quite a bit of time together over the summer, but the prince reportedly has tunnel vision in achieving his military goals, which limits his time and puts a damper on the romance.
Article continues below advertisement
"Harry has a lot on his mind at the moment," an insider told The Daily Mirror. "He is concentrating on his Apache helicopter training. After that, he's expecting to return to Afghanistan.
"Harry ... doesn't want to be tied down in a relationship when training, so he called time on" the relationship, the insider said.
A separate source told People that Harry's very "focused on the army, and seems intent of going back to the war zone."