Exclusive
Kate Middleton's TV Portrayer Says Movie Was 'Quite A Challenge'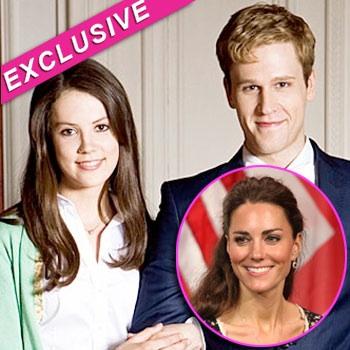 - RadarOnline.com Senior Reporter
Kate Middleton is gorgeous, stylish, and married to a prince, so how hard could it be to act like her for a movie role?
Alice St. Clair scored the enviable role of playing Kate in the upcoming Hallmark movie William & Catherine: A Royal Romance and the actress admitted it wasn't so easy to play the beloved Duchess of Cambridge.
"The whole thing was quite a challenge; she's such a current person," St. Clair exclusively told RadarOnline.com about portraying the 29-year-old future Queen of England.
Article continues below advertisement
"Everyone loves her so much and just playing someone that's so big. She's someone that people are really just getting to know, it's not like she's been there for years. To have that pressure is generally quite a challenge, but an exciting one."
Although Alice has never met Duchess Kate herself, she claims there is hope she will play her again in another movie: "The sequel -- William and Kate have a baby!" she jokes.
Check out William & Catherine: A Royal Romance when it hits your TV screen on August 27 on the Hallmark Channel.
Meantime, let's hope it fares better than Lifetime's ill fated William & Kate : Let Love Rule, which was universally panned. "So bad it's awful, toe-curlingly, teeth-furringly, pillow-bitingly ghastly," wrote The Guardian's Stephen Bates, "it will probably be a smash."
"There are positives," said Richard Godwin, film critic for the London Evening Standard. "It is recognizably a film, in that it takes place on a screen. Events run in a forward direction." Going on to predict that British viewers "will cherish it in ways its makers could scarcely have envisaged."