Pippa Middleton - One Shady Lady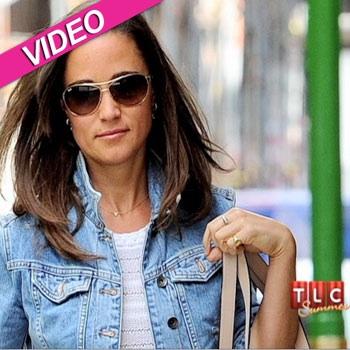 "Her Royal Hotness" is one shady lady.
Pippa Middleton, the 27-year-old sister of the Duchess of Cambridge Kate, donned oversized dark sunglasses Monday as she began her workweek in London, looking professional for the paps in a dark outfit with a leather attaché case.
Pippa's the covergirl for Tattler's August edition, in which writer Annabel Rivkin examines the hoopla surrounding Kate's sister following the April 29 affair.
Article continues below advertisement