Prince Harry To Party In Vegas During Trip To US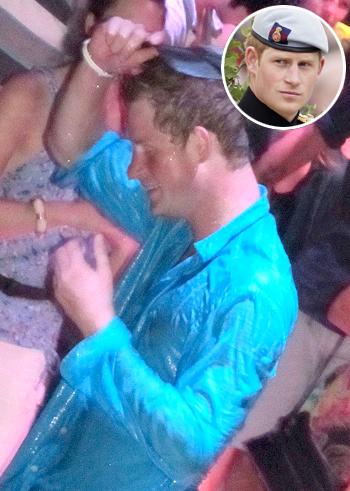 Royal party animal Prince Harry is headed for Las Vegas!
The 26-year-old, whose brother is Prince William, Duke of Cambridge, is coming stateside on military training with the British Army at the beginning of October and will be taking part in Exercise Crimson Eagle, a helicopter training program.
The Prince is set to arrive in El Centro, California in the first week of the month to begin an eight-week stay which will end in Arizona.
Article continues below advertisement
The Apache attack helicopter program will include live firing, environmental training and tactical maneuvers.
Click here to see video of Harry dancing and falling into the pool
Harry will also get to spend a short amount of down time in Sin City at the mid-way point of the training, as is customary for all Army trainees taking part in the regular training program.
The Prince only recently returned from a party vacation to Croatia where he was pictured daily enjoying himself in bars with friends.
MORE ON:
Duke of Cambridge