Exclusive
Grandma Confirms Ex Boyfriend CAN'T Be Baby Daddy Of Justin Bieber's Accuser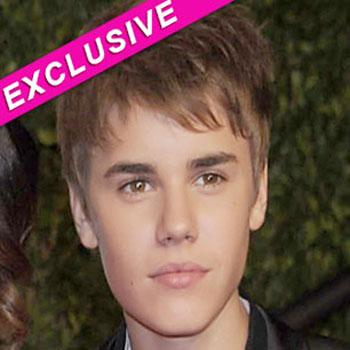 By Alexis Tereszcuk - Radar Senior Reporter
A second man has surfaced claiming that Mariah Yeater tried to tell him he was the father of her baby and RadarOnline.com has learned his family is confirming that it isn't possible for him to be the baby daddy.
As first reported by Star magazine, Mariah said in court papers filed in San Diego that she and Justin Bieber had an unprotected, 30-second fling in a backstage bathroom at the Staples Center on October 25, 2010 and said the sexual encounter resulted in her pregnancy and birth of her son, Tristyn Anthony Markhouse Yeater, who was born July 6, 2011.
Article continues below advertisement
Frances Lippe's grandson John Terranova was also apparently accused by Mariah Yeater in December 2010 of being the father of her baby but she says that isn't possible.
"She was in California for a year and when she came back at the end of last year, she and my grandson had sex, but then a week later she told him she was pregnant. He told her that he knew it wasn't his," Lippe exclusively told RadarOnline.com.
"I didn't want her in my house," Frances Lippe said about Mariah, who was arrested after a fight on December 21, 2010 where she says Mariah picked up rocks from the driveway and threw them at her grandson's girlfriend's car, smashing the windows.
"My grandson is not the father of this baby," Lippe said. "I don't know how she picked out this Justin Bieber but when she said it was my grandson I knew it wasn't."
Article continues below advertisement
Mariah's lawyers have called for Justin to take a paternity test to prove that he is not the father of her child.
"In the relevant time period, she wasn't having sex with anyone else," Mariah's attorney Matthew Pare said. "That's how we know Justin Bieber is, in fact, the father of the baby... we need the paternity test to verify that scientifically, 100 percent."
Pare called Yeater's child support requests "modest," and implored Bieber to "step up and take the test."