Who's The New Witness In The Herman Cain Sex Scandal? Check Out The Live Stream & Find Out!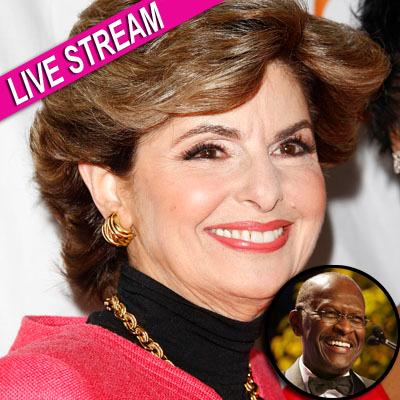 Gloria Allred will introduce another witness to presidential hopeful Herman Cain's alleged inappropriate behavior, during a news conference on Monday afternoon in Shreveport, Louisiana, and RadarOnline.com will be live streaming the festivities for you.
Last week, we were the first to report the bombshell of Allred's client Sharon Bialek making national news, revealing in a news conference Cain "suddenly reached over and he put his hand on my leg under my skirt and reached for my genitals" when she asked him for work 14 years ago.
Article continues below advertisement
Following the news conference, Cain appeared on Jimmy Kimmel, who asked the Republican hopeful if he'd ever retail Allred's legal services.
Watch the live stream on RadarOnline.com
"Let me put it to you this way: I can't think of anything that I would hire her to do, OK?" Cain said. "I can't think of a thing!"
The live stream begins at 10:30 a.m. PT/1:30 p.m. ET, right here on RadarOnline.com.
RELATED STORIES: