Exclusive
Gloria Allred Holding Press Conference With Witness In Herman Cain Sex Scandal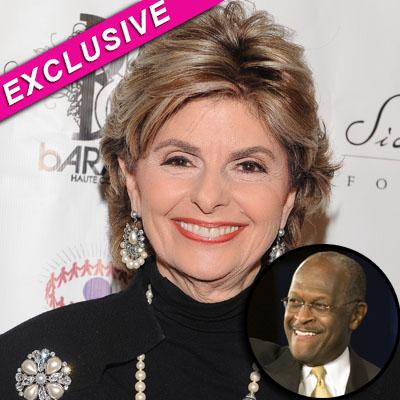 Radar Legal Editor
A new witness in the Herman Cain sexual harassment scandal has hired powerhouse attorney, Gloria Allred, and will be holding a press conference on Monday afternoon in Shreveport, Louisiana, RadarOnline.com is exclusively reporting.
As Radaronline.com first reported, Sharon Bialek claimed in a news conference last Monday in New York that when she came to Cain for professional help in 1997, he "suddenly reached over and he put his hand on my leg under my skirt and reached for my genitals."
Article continues below advertisement
Bialek is also repped by Allred, and she was the first woman to go public in the scandal that could derail the Tea Party's darling from getting the GOP nomination. Cain said he didn't recall meeting Bialek, and denied any wrongdoing in his own press conference.
The new witness is a pediatrician, and a former boyfriend of Bialek's. The doctor was with Bialek when he met Cain. Bialek told her then-boyfriend that Cain had inappropriately touched her shortly after the alleged incident took place in Washington D.C. Cain has said, "I don't even know who this woman is."
Bialek claims that after she lost her job at the National Restaurant Association, she asked Cain to help her find a new job. Bialek went to D.C., where Cain was working at the time, and the two were headed back to her hotel after dinner. She said when they were in the car, Cain pulled over and "suddenly reached over and put his hand on my leg, under my skirt and reached for my genitals."
Bialek also said "He also grabbed my head and pulled it towards his crotch." She said that she asked Cain to stop and he did but when she questioned his actions Cain told her, "You want a job, right?"