Michael Jackson Estate Blasts MSNBC Over Dr. Murray Documentary: Do Not Air It!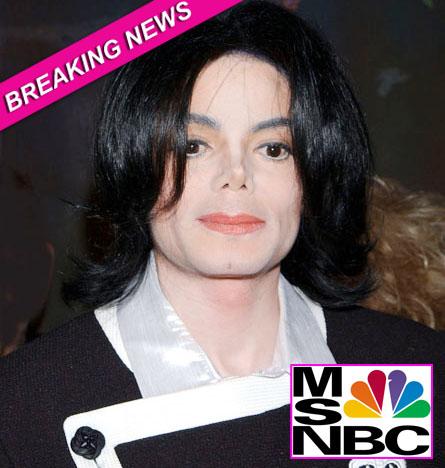 Michael Jackson's Estate has attacked MSNBC over their decision to air a documentary with Dr. Conrad Murray, and RadarOnline.com has obtained their blistering letter.
Murray was found guilty on Monday of the involuntary manslaughter of Jackson, his former patient.
DOCUMENT: Michael Jackson Estate Fire Off Blistering Letter Over Conrad Murray Documentary
John Branca and John McClain, co-executors of Michael's estate, state in their letter: "No sooner was Conrad Murray ordered led away in handcuffs after his conviction on manslaughter charges in the death of Michael Jackson than we discovered your MSNBC network inexplicably will showcase him in primetime Friday night as if he is worthy of celebrity."
Article continues below advertisement
The letter goes on to state: "Dr. Murray's victim, Michael Jackson was a loving father, an incredible talent and someone who had much left to give the world. Dr. Murray is a convicted felon who a judge felt compelled to have placed in handcuffs and jailed immediately after the jury delivered its verdict. He is not someone NBC Universal should be giving a platform on a prime-time pedestal. We demand that you exercise proper judgement and refrain from airing this program."