Wrestlemania Star Chyna Opens Up On Reality Experiences & More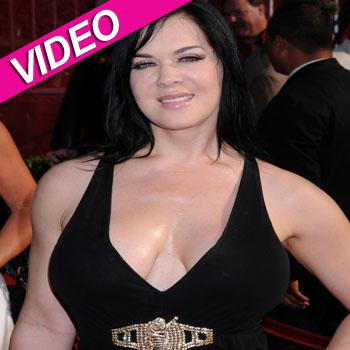 From Wrestlemania to the cover of Playboy magazine to the Celebrity Rehab and Surreal Life houses, Chyna's been there, done that, and then some.
Now, the Ninth Wonder of the World opens up to Kayfabe Commentaries in their brand new DVD YouShoot: Chyna, answering questions from her fans with the same blunt force she brought into the squared circle.
AUDIO: Chyna Rushed To The Hospital, Hear The 911 Call
Article continues below advertisement
Nothing is off-limits in this two-hour video, as she dishes on everything from her relationships with famous grapplers such as Triple H and Sean "X-Pac" Waltman, to her time on the VH1 reality circuit, to her burgeoning career in the world of porn for adult giant Vivid.
Chyna cleared up a misconception some might have had about her relationship with Surreal Life housemate, male model Markus Schenkenberg.
"A lot of people thought we were together and he was a wonderful, wonderful friend to me," she said. "Real hot, too."
While she admitted she went on Celebrity Rehab with Dr. Drew in 2008 "for a payday," she said she learned some valuable lessons on the VH1 vehicle, rating it as a positive experience.
"I knew I had issues, and I knew I needed professional help," she said. "I needed some tools to get over some trauma and help me start to rebuild my life.
Article continues below advertisement
"I think it's an excellent show for celebrities to go and get help like that because celebrities like the spotlight and I think it's a good environment for them."
As always, host Sean Oliver keeps the interview moving at a perfect pace, spicing it up with hysterical one-liners and sound follow-up questions throughout.
To order the DVD, and other great releases from the company, check out kayfabecommentaries.com. (The DVD contains explicit language and is definitely intended for an adult audience.)
Watch a clip from Chyna's commentary below: