Hulk Hogan On Domestic Violence Allegations: 'I'm So Sad For Linda'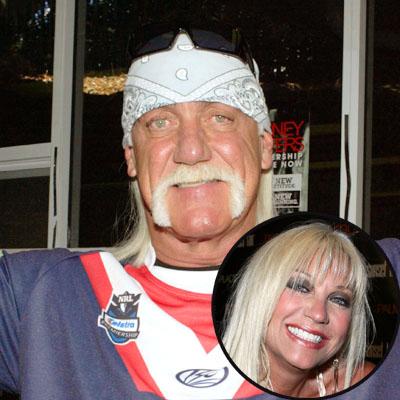 by RadarOnline.com Staff
And Hulk Hogan has spoken.
Pro wrestling's answer to Babe Ruth took the high road in striking back at his ex-wife Linda on his Twitter page, in response to her shocking new allegations he manhandled her while they were married.
The Hulkster tweeted Wednesday: "Im so sad for Linda,I only pray that she changes her thinking and starts living with what's real,the truth,I'm sorry she's attracting more ... sadness and negativity into her life."
Article continues below advertisement
As we previously reported, in Linda Hogan's new marital memoir, Wrestling the Hulk - My Life against the Ropes, she sheds light upon alleged abuse she suffered at the hands of her muscle-bound ex.
In it, she describes an incident in which Hulk, 57, allegedly tore her shirt and held her down on a bed with his hands wrapped around her throat.
"I was always afraid he would kill me in one of his rages," Linda, 51, wrote.
On The Today Show Tuesday, Linda told Matt Lauer she "did not want to be up a statistic, like Nicole Simpson," and that the reason she didn't open up about it then was because she "was quiet and afraid to say anything.
"I was afraid to say anything. Had I said something, the carpet would have been pulled up underneath his career. I don't know what my kids would have done. They were little at the time. It's a very scary position.