AUDIO: Hear The 911 Calls Placed After Macho Man Randy Savage's Crash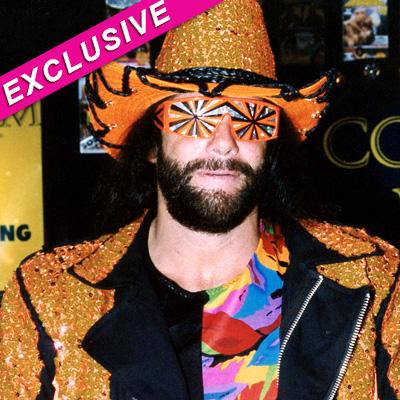 RadarOnline.com has exclusively obtained several 911 calls placed after wrestling superstar Macho Man Randy Savage fatally crashed his 2009 Jeep Wrangler into a tree in Florida.
As we previously reported, Savage, whose real name was Randy Poffo, was driving in his Wrangler when he skipped a median and careened into a tree at 9:25 am ET last Friday, according to the Florida Highway Patrol.
Article continues below advertisement
Hear the exclusive audio on RadarOnline.com
The three-time WWE champion was taken to Largo Medical Center, where he subsequently died.
The accident was not alcohol-related, police said, adding the colorful ring star might have suffered "a medical event" that precipitated the crash; preliminary results drew inconclusive.
Article continues below advertisement
Article continues below advertisement
Listen to 911 Call
His wife Barbara, who was also in the car, survived with minor injuries. She was released from Bayfront Medical Center on Saturday.
Savage was one of the premiere wrestling stars of the 80s and 90s, well remembered for his over-the-top, intense personality, and epic ring battles against stars such as Hulk Hogan, Ric Flair and the Ultimate Warrior.
RELATED STORIES: