Exclusive
EXCLUSIVE AUDIO: Chyna Rushed To The Hospital, Hear The 911 Call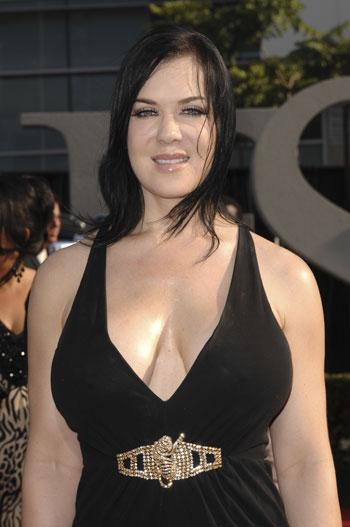 RadarOnline.com has obtained exclusive audio of the 911 call made when former WWE powerhouse-turned-reality TV enigma Joanie "Chyna" Laurer was rushed to UCLA Medical Center September 20 from her Westwood, California home.
Hear the 911 call on RadarOnline.com
Laurer Tweeted later that day, "I am doing well. No alcohol poisoning. Had a reaction to medication. Much better now Thanks for the support. xox CD."
Article continues below advertisement
Chyna -- one of the first celebrities to release her own sex tape (in 2004 with wrestler Sean "X-Pac" Waltman) -- has starred on reality shows such as The Surreal Life and Celebrity Rehab.
Prior to Waltman, Chyna was romantically linked to wrestler Paul "Triple H" Levesque, who left her to pursue a relationship with his now-wife, WWE heiress Stephanie McMahon.
Listen to Chyna 911 Call