Man Arrested For Having Sex With A Donkey Claims It Was A Shape-Shifting Prostitute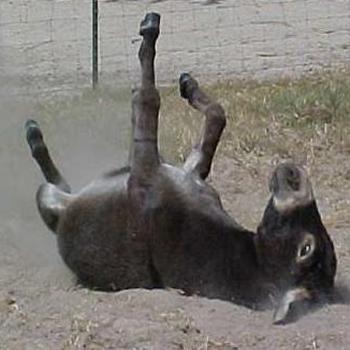 A man in Zimbabwe who was charged with bestiality after being caught having sex with a donkey came up with a very interesting defense for his sick crime, RadarOnline.com has learned.
After he was busted for violating the donkey in the early hours of Sunday morning, 28-year-old Sunday Moyo told the court that just hours earlier the animal was a human hooker that he picked up in a nightclub, reported Gawker.com.
Article continues below advertisement
"Your worship, I only came to know that I was being intimate with a donkey when I got arrested," Moyo of the Mandava township in Zvishavane told the members of the court on Monday, who then all broke down into hysterical laughter.
Moyo was caught red-handed in the middle of his hot tryst when police on a routine patrol spotted Moyo mounting the animal, which was tied by his neck to a tree and lying on the ground.
"I had hired a prostitute and paid US$20 for the service at Down Town night club and I don't know how she then became a donkey," he told Zvishavane magistrate Mildred Matuvi, reported the NewZimbabwe.com.
But not only did he get intimate with the long-eared animal, Moyo now claims he's in love with his hot date!
"I think I am also a donkey. I do not know what happened when I left the bar, but I am seriously in love with (the) donkey," said smitten Sunday, according to The Herald newspaper.
Article continues below advertisement