Man Arrested For Allegedly Having 'Inappropriate Relations' With Neighbor's Dog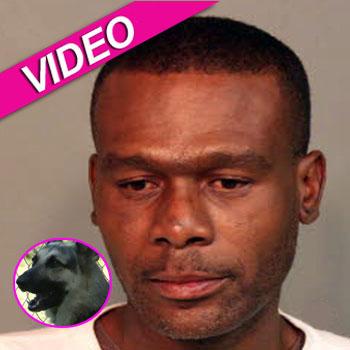 A Tennessee man was arrested and charged over the weekend with Criminal Offense Against An Animal for allegedly having sex with his neighbor's dog.
Police were called after witnesses saw Kimberly Lawson, 40, pull his pants down and allow Adam, a German Shepherd, to "mount him" at least three separate times in one hour.
The dog's owner, Caroline Morris, who found out about the abuse after neighbors caught the man in the act, shares her shock in a video interview with my FOX Memphis,which you can watch here on RadarOnline.com.
Article continues below advertisement
"My dog is like my child, I don't, I know people say he is just a dog, but they just don't understand how I feel. I feel bad...," explains Morris, fighting back tears.
"We wouldn't have thought that somebody, I am just going to say it, raping my dog cause that is what he did, I had to tell Adam he didn't do anything wrong. The man did something wrong."
Morris believes that the abuse has been going on for a month, because Adam had been acting strange.