Austin Powers Actor Jailed For Life For Brutal Gang Rape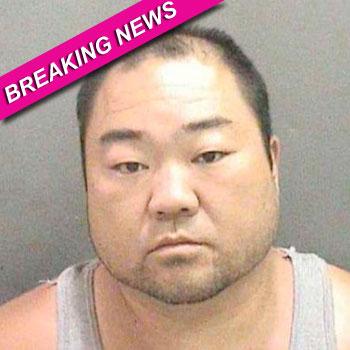 He played Dr. Evil's sidekick in the first Austin Powers movie but actor Joseph Hyungmin Son has shown that he is more than capable of playing the lead role when it comes to brutality and wicked wrongdoing.
The 40-year-old actor was jailed for life on Friday for the brutal rape and abduction of a woman on Christmas Eve nearly 21 years ago.
Son and another man kidnapped the then 20-year-old woman by throwing her into the back of a vehicle and proceeded to rape and sodomize her continuously.
Article continues below advertisement
He and his accomplice had abducted the young woman at gun point while she was out walking her dog.
The court heard that she was sexually assaulted with a gun during her ordeal and they then finally let her go, completely naked, with just her underwear tied around her eyes.
The anonymous victim released a statement to the Orange County court saying that her life had been totally ruined.
"My emotional scars are intense. My twenties were stripped from my life as I relearned how to walk, see, hear and cope with the outside world again," she wrote.
MORE ON:
Celebrity Justice
"Joseph Son not only cost me my job at my salon but also my college savings… not to mention the impact it's made on celebrating Christmas year after year."
Son was convicted last week of the felony crime that happened years before he appeared in the 1997 movie, Austin Powers: International Man of Mystery, alongside Mike Myers.
But it was DNA evidence that came to light in 2008 that connected him to the brutal attack.