NEW DETAILS: Inside Dungeon Of Horrors Where Man Caged And Raped His Daughters For 41 Years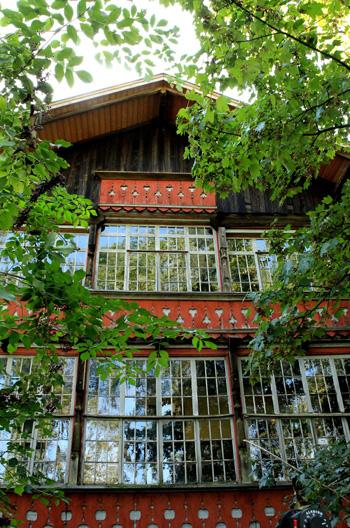 Austrian Gottfried Wagner is accused of keeping his own daughters captive and raping them for 41-years, and now RadarOnline.com has horrifying new details of the lair where he allegedly committed his torture.
The police charge that Wagner's daughters Christine, 53 and Erika, 45 were forced to live in squalor amid farming implements, oil drums and cement sacks while their own father lived in luxury in the rest of the house which he kept pristine.
Article continues below advertisement
The women - who are now mentally ill after the years of alleged abuse - had to use a commode in the middle of the room and slept on a wooden shelf instead of a bed, according to The Express newspaper of Great Britain and Germany's Bild.
While police are grilling the 80-year-old over the sickening abuse which spanned 15,000 days and nights, more details are being uncovered.
The women have told the police that they and their mother, Berta - who died in 2008 - were all victims of Wagner who they say beat them with a stick and poked them with a pitchfork.
Police claim he beat them all into submission and made his daughter's promise on their mother's deathbed not to tell anyone what he had done.
He also warned them during his frequent sexual attacks: "If you fight back, then I will kill you."
Neighbors in the village of St Peter am Hart described the former council laborer - who they knew as Freidl - as a 'stern and rigid' master of his house.
The forty-one years of alleged abuse only ended in May when Christine snapped during an attack and hit her father over the head with a milk jug.
Article continues below advertisement
He lay injured on the floor for two days before the sisters finally raised the alarm and an ambulance took him to hospital.
It was another month before they opened up about the torment.
The case eerily mirrors that of Josef Fritzl, another Austrian, who was given a life sentence for rape, incest, enslavement, and false imprisonment of his daughter Elizabeth after locking her in the basement and fathering seven children with her.