'Monster of Amstetten' Josef Fritzl Says, 'My Favorite Show Is Two And A Half Men'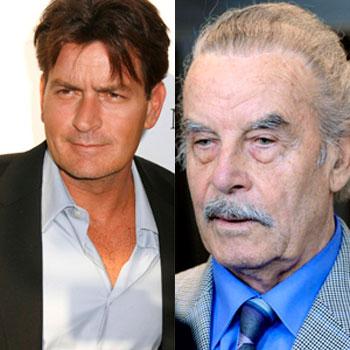 Article continues below advertisement
"It relaxes me, I need to laugh. But it destroys the soul, if you are always sad."
According to the report, Fritzl is being held at a high-security prison with 900 inmates, 90 of which have been deemed "mentally-disturbed offenders."
"I'm world famous," Fritzl said.
"Two officers are always with me for my protection," Fritzl said. Being a sex offender makes him a target for inner-prison violence making management afraid for his life.
Fritzl, 75, was sentenced to life in prison in April 2008 for murder, slavery, imprisonment, serious assault, incest and raping his daughter an estimated 3,000 times.
JAYCEE'S OWN WORDS: What She Wrote While In Captivity
"I have written her eight letters. I never got a response. But I know she still loves me always," Fritzl said of his wife of 55 years.
His wife and 13 children have yet to visit him in jail.