Lindsay Lohan Expected To Show Up For Morgue Duty Friday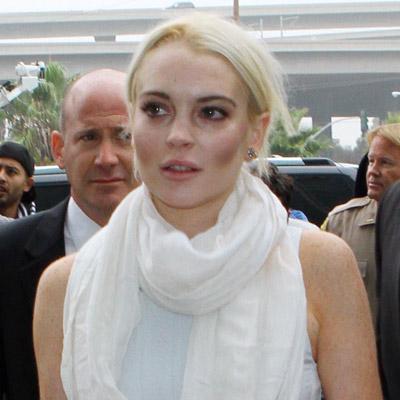 7 am PDT: Lindsay has arrived to the morgue – early!
She didn't get off to a good start, but Lindsay Lohan is expected to show up early Friday morning to begin her community service at the Los Angeles County Coroner's Office, RadarOnline.com is reporting.
The 25-year-old Mean Girls star was turned away from the morgue on Thursday when she arrived nearly 40 minutes late, claiming she couldn't find the entrance.
Article continues below advertisement
Assistant Chief Coroner Ed Winter told reporters on Thursday that he didn't buy Lindsay's excuse because she's been to the morgue before.
Lindsay is expected at the morgue today so she can start fulfilling Judge Stephanie Sautner's order to put in a minimum of 16 hours per week before her November 2 hearing — but it may not be as easy as she thinks.
"Ms. Lohan has to have permission from the probation department and/or the judge, that she can come back," Assistant Chief Coroner Ed Winter exclusively told RadarOnline.com on Thursday afternoon.
"I haven't heard from the probation department or the judge about whether or not Ms. Lohan will be allowed to come back."
However, Lindsay's rep Steve Honig said she will be going to orientation at the morgue on Friday "unless the Court tells her otherwise, which has not happened."
As RadarOnline.com exclusively reported, once Lindsay's day freed up on Thursday, she met up with her psychologist in Beverly Hills for a counseling session — which sounds like a walk in the park compared to what Lindsay can expect in the morgue.