Exclusive
Lindsay Lohan 'Freaked Out' About Possibility Of Returning To Jail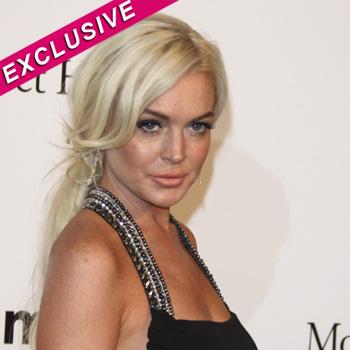 Lindsay Lohan is telling her family and close friends that she is absolutely fearful that Judge Stephanie Sautner will send her back to jail, RadarOnline.com is exclusively reporting.
Judge Sautner has scheduled a hearing for November 2 to determine if the Mean Girls star, 25, violated terms of her probation because the embattled starlet got booted from the Downtown Women's Center, where she was supposed to be serving her court-ordered community service stemming from her shoplifting conviction.
Article continues below advertisement
"Lindsay absolutely is freaked out that she is going back to jail. Her lawyer is telling her that Judge Sautner could sentence her to up to a year behind bars. Lindsay has previously done her jail sentence at home under house arrest. However, the Los Angales County Sheriff, Lee Baca, who overseas the overcrowded jails in Los Angeles told a local television in Los Angeles station that he would make sure if sentenced, Lindsay would serve the sentence behind bars. Lindsay is hysterical and beyond consoling right now," a source close to Lohan tells us.
Being behind bars "was absolutely brutal for Lindsay the last time. She will do anything to not return to jail. Lindsay was isolated, and only allowed out her cell twice a day. Lindsay knows she has got herself into this situation, and she is hoping Judge Sautner will show some mercy, and not send her back," the insider says.
Judge Sautner expressed her frustration Wednesday during Lindsay's progress report hearing about the overcrowding in Los Angeles County jails that allow inmates such as Lindsay to serve house arrest. Judge Sautner might have a change of heart with Sheriff Lee Baca assuring the public she would serve her sentence behind bars.