Exclusive
Michael Lohan: 'Lindsay Is An Addict, Needs Rehab'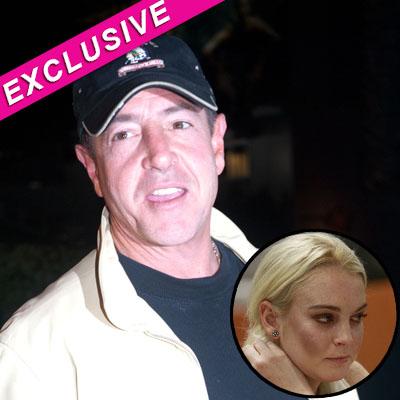 Senior RadarOnline.com Reporter
Michael Lohan is not mincing words about his troubled daughter Lindsay in wake of her latest court appearance during which a judge blasted her and ordered her taken away in handcuffs for violating her probation stemming from a shoplifting conviction.
"She's an addict, she doesn't care and she's in denial," Michael exclusively told RadarOnline.com late Wednesday.
Article continues below advertisement
On a TV appearance earlier in the day, Michael dropped the bombshell news that he thinks his daughter's brown and rotting teeth were due to her smoking drugs.
"She's smoking either crack or meth, either one or the other. I'm not going to shade it," he told Jane Velez-Mitchell on HLN's Issues Wednesday.
"I want her in a treatment program for a year. Nothing is going to change in her life. She's going to be appearing before judges in the future if she doesn't get help, instead of doing community service in the morgue she's going to wind up in the morgue!"
Michael said that when he tries to discuss her addiction problems, Lindsay denies she needs help. "'Daddy I'm fine,' she tells me and then says 'I'm worried about you.'"
He said that his daughter needs to rid her life of the people who are not helping her. "Lindsay needs to get rid of the enablers and have a sober coach around her who holds her responsible for her actions."
Judge Stephanie Sautner threw the book at Lindsay, 25, in court, revoking her probation and remanding her into custody, but Lindsay's bondsman posted her $100,000 bail immediately and she was out within hours.
Article continues below advertisement