Exclusive
Lindsay Lohan's Morgue Duties: Maintenance & Janitorial Work, No Contact With Dead Bodies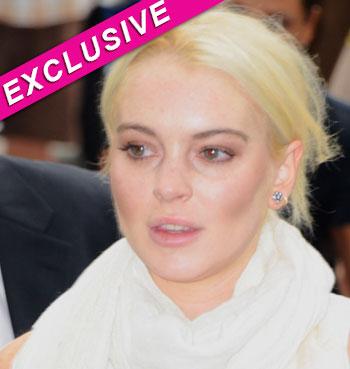 By Amber Goodhand - RadarOnline.com Reporter
Lindsay Lohan was taken into custody on Wednesday after her probation was revoked, and RadarOnline.com has an exclusive look into what her duties will be at the county morgue now that she's posted bail.
According to the Los Angeles County Sheriff's Office, Lindsay will NOT have any contact with dead bodies and will be sequestered to maintenance and janitorial work.
"Lindsay will do general maintenance and janitorial work," Ed Winter, Media Advisor for the LA County Sheriff's Department told RadarOnline.com.
Article continues below advertisement
"She will be emptying trash, vacuuming, cleaning toilets, that sort of thing."
When asked if Lindsay will have any interaction with the bodies at the morgue, Ed said, "They're present, but she will not be touching, handling or processing any dead people."
Judge Stephanie Sautner revoked Lindsay's probation and set her bail at $100,000 — with strict instruction that when she post bail, which she did, she is to immediately start a minimum of two days a week at eight-hour increments at the morgue until her November 2 hearing.
Ed told RadarOnline.com that eight-hour shifts are typical, and a morgue insider told RadarOnline.com: "Her day will begin at around 8 a.m. and she will be given one hour off for lunch before finishing her day at 4 p.m.
"The people doing the community service are usually split-up into groups of around five and they are supervised all the time. They are allowed to wear their own street clothes and do not have to wear state prison uniforms or anything like that.
Article continues below advertisement