Exclusive
DDA To Judge Saunter - Lohan's Theft Case Shouldn't Have Been Reduced From Felony To Misdemeanor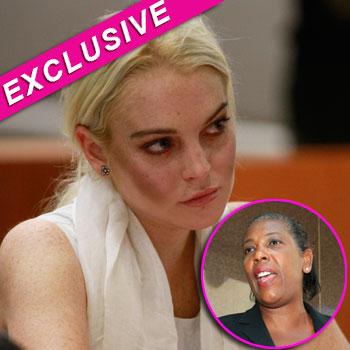 Deputy District Attorney Danette Meyers, who has handled the bulk of Lindsay Lohan's legal woes, tells RadarOnline.com exclusively that Judge Stephanie Sautner should never have reduced the grand theft case from a felony to a misdemeanor.
"Had Judge Sautner kept the felony and not reduced the charge to a misdemeanor, Lindsay Lohan, once remanded would have been remanded without bail. That was the importance of keeping that a felony and not reducing it to a misdemeanor," Meyers revealed during RadarOnline.com Live on Wednesday.
Article continues below advertisement
Meyers was assigned to Lindsay's two DUI cases, and subsequent grand theft case, and says, "You need to catch Ms. Lohan's attention and Judge Sautner didn't seem to want to do that, so she reduced it to a misdemeanor."
Judge Sautner reduced Lilo's shoplifting case from a felony to a misdemeanor, which the powerhouse DDA objected to at the time it was done. "I don't know why she reduced this case to a misdemeanor, given Lohan's prior performance on probation given the nature of what she did in that case, I never would have reduced it to a misdemeanor, I objected to it being reduced to a misdemeanor, for these very reasons," Meyers said.
"She doesn't take this stuff seriously, and just because Judge Sautner was telling her to do this that and the other, she wasn't going to take it anymore seriously than when Judge Eden Fox told her and when Judge Marsha Revel told her. So the only thing that appears to catch Lindsay Lohan's attention is time in custody and I tried to impart that to the court. Hopefully something will happen this time and maybe Lindsay Lohan will understand the severity of her actions and do something about it."
Article continues below advertisement
Danette Meyers is currently in the running to become the next District Attorney for Los Angeles County, and she says if elected, "I would treat every person in the county of Los Angeles the same...Nobody gets a break because they are a celebrity, nobody gets a break because they are wealthy, everybody is treated in the same way by the criminal justice system."
Lindsay Lohan bailed out of jail just hours after being remanded, and will be back in front of Judge Sautner for her probation violation hearing on November 2, 2011.