Exclusive
PHOTO: Check Out Lindsay Lohan's Latest Mug Shot!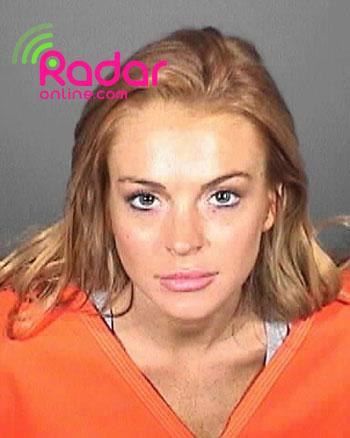 She's baaaack!!!
Lindsay Lohan was booked once again into the Lynwood Correctional Facility following Friday's stunning decision which put the Mean Girls star back into custody with no bail after she failed a drug test, and RadarOnline.com has the brand-new mug shot upon her booking at the jail.
We've learned that Lohan looked crushed as Los Angeles Superior Court Judge Elden Fox announced his decision, according to an eyewitness in court. Lohan was immediately handcuffed and taken into custody following the ruling.
Article continues below advertisement
She was then placed in an unmarked squad car, surrounded by police escorts, en route to the jail she spent 23 days in this past summer.
As RadarOnline.com previously reported, Lohan tested positive for cocaine at a random drug screening two weeks ago, then failed a second test which showed amphetamines in her system. The bad results came just two weeks following her release from court-ordered rehab.
VIDEO: Michael Lohan Talks About Lindsay Going Back To Jail
Lohan admitted to the failed test via her Twitter page earlier this week, calling it a "setback."
Lohan will return to court October 22 for her formal probation violation hearing, and will also learn her sentence for failing two court-ordered drug tests.
A source tells RadarOnline.com that en route to Lynwood Jail, "Lindsay was a class act and is a model inmate."