Michael Jackson Tops List Of Forbes Top Earning Dead Celebrities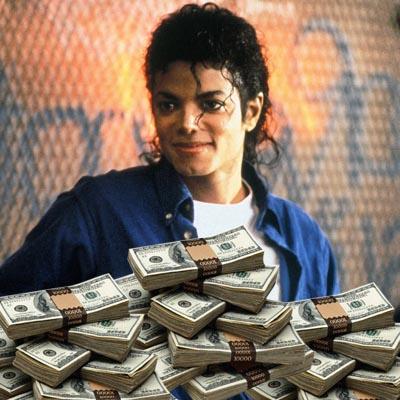 Michael Jackson has been named the highest-earning dead celebrity of the past year.
The late Thriller hitmaker - who died in June 2009 aged 50 - has topped Forbes' annual list of the Top Earning Dead Celebrities for the second consecutive year after his estate brought in $170 million between October 2010 and October 2011 from sales of his music and his stake in the Sony/ATV catalog.
The estate of the Beat It singer - whose earnings dropped from $275 million 12 months ago - is set to take half of the profits from the Cirque du Soleil theatrical production Michael Jackson: The Immortal World Tour, which started earlier this month.
Article continues below advertisement
Elvis Presley's Cirque du Soleil show Viva Elvis helped him to second on the list with a posthumous fortune of $55 million in the past year, and the estates of Beatles legends John Lennon and George Harrison - who placed fifth and 13th respectively - also benefited from similar productions.
Dame Elizabeth Taylor - who died in March - made her debut in the list, appearing in joint fifth after making $12 million, while the late actress' estate will earn more money this year when her jewels, artwork and gowns go up for auction on December 16.
Iconic actress Marilyn Monroe placed third on the list, while Peanuts creator Charles Schulz was ranked fourth.
Full list of Forbes Top Earning Dead Celebrities:
1. Michael Jackson - $170 million
2. Elvis Presley - $55 million
3. Marilyn Monroe - $27 million
4. Charles Schulz - $25 million
5. John Lennon - $12 million
5. Elizabeth Taylor - $12 million
7. Albert Einstein - $10 million
8. Theodor Geisel - $9 million