Exclusive
Dr. Conrad Murray's Defense Team Implodes!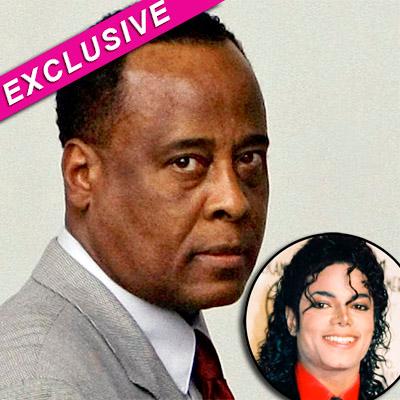 As Dr. Conrad Murray's defense is about to present its case in the Michael Jackson death trial, RadarOnline.com has exclusively learned that the embattled cardiologist's lawyers are fighting with each other!
Ed Chernoff, Dr. Murray's lead attorney, is from Houston, Texas, and had been staying with another member of the defense team, Michael Flanagan, to save his client money. But he moved out from Flanagan's posh digs in San Marino, a week and a half ago.
Article continues below advertisement
"Ed didn't like the way Michael was handling the prosecution witnesses. Ed felt that Michael was too abrasive and caustic with his questioning, and that Michael allowed witnesses to clarify points that only helped the prosecution's case. Things were getting very tense, and he's moved into a hotel in Santa Monica," a source close to Dr. Murray tells RadarOnline.com exclusively.
Courtroom onlookers were stunned when Chernoff decided that he was going to be handling the questioning of the DA's Propofol witness, Dr. Steven Shafer.
"Flanagan had prepared for approximately four months to cross examine Dr. Shafer," the insider tells RadarOnline.com. "Michael was thoroughly prepared, and ready to attempt to poke holes into what Dr. Shafer had already told the jury on direct examination.
"When Ed told Michael that he would be handling Dr. Shafer, he felt like the rug was pulled out from under him. There is nothing Michael can do about it because Ed is the lead attorney. Michael was specifically brought on board to handle the medical aspects of the case, along with the witnesses. Ed and Michael are barely talking to each other right now. Michael has essentially been frozen out for the time being."
Article continues below advertisement
As RadarOnline.com previously reported, Judge Michael Pastor ordered Dr. White to appear on November 16, 2011 to determine if he was in contempt of court for calling Deputy District Attorney David Walgren a "scumbag" during a TV interview.
"Chernoff was LIVID that Dr. White made those comments to the press, but his entire case essentially rests with him. Flanagan is still under the assumption that he will be handling questioning of Dr. White, but Ed could very likely commandeer the questioning of him also. Nareg Gourjian, the third lawyer on the team, is just keeping his head down, and staying out of the drama. Nareg will question several of the defense witnesses," the source states.
Looming over the trial is PETA's request that a federal investigation be launched after RadarOnline.com reported that the defense had commissioned a study in which Propofol was given to Beagle dogs. Ed Chernoff revealed in court on Friday, that Dr. Paul White had done the testing.
Read PETA's Complaint To The California Bar
PETA (the People for the Ethical Treatment of Animals organization) filed a complaint with the U.S. Department of Agriculture (USDA) last Monday alleging "cruel drug toxicity tests on beagles commissioned by the defense team of Dr. Conrad Murray, the physician now on trial for his alleged role in Michael Jackson's death.
Article continues below advertisement
"PETA asserts that if attorneys from Flanagan, Unger, Grover & McCool did commission the tests for the drug Propofol - the toxic effects of which have been extensively studied in dogs and humans - those tests were likely conducted in violation of the federal Animal Welfare Act's prohibition against tests on animals that duplicate previous experiments. PETA has filed a complaint with the State Bar of California as well."
Read PETA's Letter To The USDA Demanding A Full Investigation
The prosecution's final witness, Dr. Steven Shafer, is expected to finish his testimony Monday morning and will then be cross-examined by Chernoff.
It's anticipated that the defense will call approximately 15 witnesses, and could rest their case by this Friday.
If convicted of involuntary manslaughter, Dr. Conrad Murray could face up to four years in state prison.