Mystery Over Death Of Former Penthouse Centerfold Found Washed Up On San Diego Beach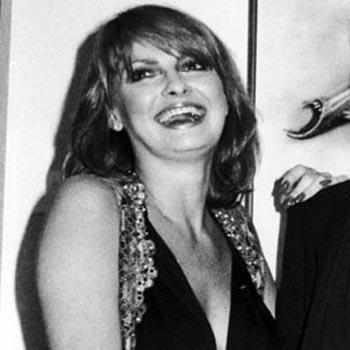 A former centerfold model's death remains a mystery as investigators struggle to unravel why she found washed up on the beach of a San Diego naval base, RadarOnline.com has learned.
The body of Anneka Vasta, who was known as Anneka Di Lorenzo when she was named the 1975 Penthouse Pet of the Year, was found in a restricted no man's land where Marines train for battle on a Camp Pendleton beach on January 4 by two joggers, reported the San Diego Union-Tribune.
Article continues below advertisement
Her slim, toned figure made the runners think the corpse, that had a broken neck and back, belonged to a teenager but it was later identified as the 58-year-old who once dreamed of becoming known as "the sexiest woman in the world."
Nine months after the grim discovery, investigators are still stumped as to how Vasta, best known for starring in the 1979 soft-porn movie Caligula, and for a real life affair with Penthouse magazine publisher, Bob Guccione, landed on the beach.
The Naval Criminal Investigative Service is now throwing the case open to the public, asking if anyone remembers seeing the attractive blond woman stopped along Interstate 5, where her car was found parked at a popular scenic overlook.
"The main unanswered question that we have is how she got from her vehicle to the water," said Special Agent Rachel McGranaghan, one of two naval investigators leading the case. "We know her life ended in the water, in some circumstance, we just don't know how."
Article continues below advertisement
According to investigators, if she had jumped her body would not have hit the water because the tide isn't high enough at that spot of the coast in the Marine Corps naval base.
Following her modeling career, Vasta separated herself from the adult industry after she successfully sued both Penthouse and Guccione for sexual harassment.
She claimed that the magazine publisher pressured her to have sex with his business associates and won a groundbreaking legal victory in 1990 when a judge awarded her $4 million, although it is unknown whether she actually got the money.
Tragically, her personal problems overshadowed her success in the pages of glossy magazines as the divorced nursing assistant was described as being increasingly emotionally unstable over the past eight years by her sister, Susan Thoreson of Sherman Oaks, California.
"When Anneka got paranoid, she would run away," explained Thoreson, who lived near to her anxiety-ridden sister. "It was that fear or flight stuff."
MORE ON:
Celebrity Justice
Article continues below advertisement
The former Penthouse star tried to flee from her issues in the early hours of January 2 and drove south from Los Angeles in a maroon 2001 Mazda 626 sedan with her possessions packed in the trunk.
Just before 6 a.m., Vasta rented a room at the Motel 6 near South Carlsbad State Beach. She never checked out, and there's no evidence she ever used the room, reported the Union-Tribune.
While her phone and purse were found in her car on the nearby vista point that boasts sweeping views of the Pacific ocean 60 feet below, so were other items that suggest Vasta's death wasn't a suicide.
A leopard print blouse and a sports bra, both stained with blood, were found wrapped in a plastic bag that is thought to be the ice bucket liner from the Motel 6.
More disturbing is the bloody steak knife found on the floor of the passenger side of the Mazda. The blood was positively identified as Vasta's but there wasn't enough of it to convince investigators that she was killed in the car. The mood disorder drug Lithium and anti-anxiety medicine Xanax were also in the car but no traces were discovered in the victim's body.
Article continues below advertisement
Shallow cuts on Vasta's wrists are conducive with a half-hearted suicide attempt, and although she had two stab wounds in her chest neither of them were deep enough to kill her. Her neck and back were both broken when she was still alive.
"I think Anneka did make suicidal gestures to herself" that night, Thoreson said. "But I think something happened either before or after that. I think something happened when Anneka couldn't maybe fend for herself."
Thoreson went on to reveal how her sister was often too trusting with strangers. "She's like a little girl out in the street. A stranger could walk by, and she'll pick up a conversation with them."
Despite the suspicions of her sister and the grown-up daughter who Vasta spoke to every day, investigators say there is no evidence that she was with someone in the final hours of her life and there was no sign of sexual assault.