Austin Powers Villain Suspected Of Murdering Prison Cell Mate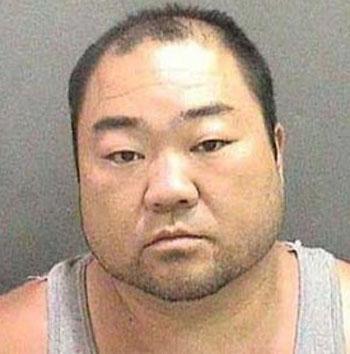 The Austin Powers villain who was serving a life sentence for torturing and raping a woman, is suspected of murdering his prison cellmate on Monday, RadarOnline.com has learned.
South Korean actor Joe Son was jailed for participating in a horrific gang-rape attack in 1990 and was sentenced to life last month.
The retired mixed martial arts fighter, who played Dr. Evil henchman Random Task, is now being investigated in the death of a fellow inmate at the Wasco State Prison-Reception Center in Kern County, California.
Article continues below advertisement
According to a news release from the California Department of Corrections and Rehabilitation, the 50-year-old, who was being held as a parole violator for failure to register as a sex offender, was found dead in the cell that he shared with Son at 5.50 p.m.
The deceased, who has not been named until his family is notified, was only serving a two-year sentence but was unfortunate enough to be assigned a bunk with 40-year-old Son, who has been named as the prime suspect by the prison department, after the former actor was moved to WSP-RC from Orange County on September 16.
Joseph Hyungmin Son and his accomplice carried out the grisly 1990 attack on a 20-year-old woman on Christmas Eve as she walked her dog near her home in Huntington Beach, California.
The pair abducted her at gunpoint then repeatedly raped their victim, sexually assaulting her with the gun then releasing her naked with her pants tied around her eyes.
The crime took place before the actor starred in 1997's Austin Powers: International Man Of Mystery but it wasn't until 2008 that DNA evidence linked him to the attack.
MORE ON:
hollywood happenings
Article continues below advertisement
WSP-RC, where he is currently being held, provides short-term housing while new inmates are processed to classify and evaluate them physically and mentally to determine their security level, program requirements and appropriate institutional placement, explained the news release from the prison department.
The facility houses approximately 5,800 inmates and employs approximately 1,700 people.
RELATED STORIES: