Brother Of Celebrity Apprentice's Omarosa Murdered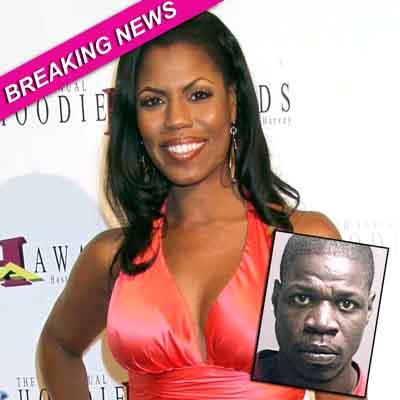 Senior RadarOnline.com Reporter
Celebrity Apprentice star Omarosa's brother has been murdered in what is being described as a deadly lovers' quarrel, RadarOnline.com has learned.
Jack Manigault, the 40-year-old brother of Omarosa Manigault, was shot dead in Youngstown, Ohio about 1:53 am Sunday as he was sleeping in bed with his 34-year-old girlfriend.
According to police, Jack was in bed with his girlfriend when her ex-boyfriend, 22-year-old Marco Cardenas allegedly broke into the home and forced his way into the bedroom where he fired several shots. Jack ran from the room but fell to the ground with a gunshot wound to the head.
Article continues below advertisement
Omarosa released a statement about her brother: "We thank everyone for their amazing outpouring of support surrounding the tragic death of my brother Jack…Right now it is an extremely difficult time and we ask that you allow family privacy to grieve and make all necessary arrangements…
"My brother was so special to us! We loved him unconditionally and we were so proud of him when he turned his life around and gave his life to God two years ago."
Tragically, Omarosa's father was murdered when she was just seven years old.
The Youngstown News also reports that "Manigault had previous brushes with the law, having been sentenced to two and a half years in prison in 1999 for aggravated assault. He also was convicted of obstructing official business in 2003 and had been arrested for possession of drugs, carrying a concealed weapon and illegal possession of a weapon."